Over one of the many Covid lockdowns I found myself making my own earring out of paper off cuts from my paintings. I had plenty of time on my hands but only access to limited materials. I also liked the idea of recycling old artwork that I no longer loved, although any kind of paper could be used to make colourful ear bling!
As a result I know have a range of light, bright and fun statement earrings 'Vibrant Lobes'!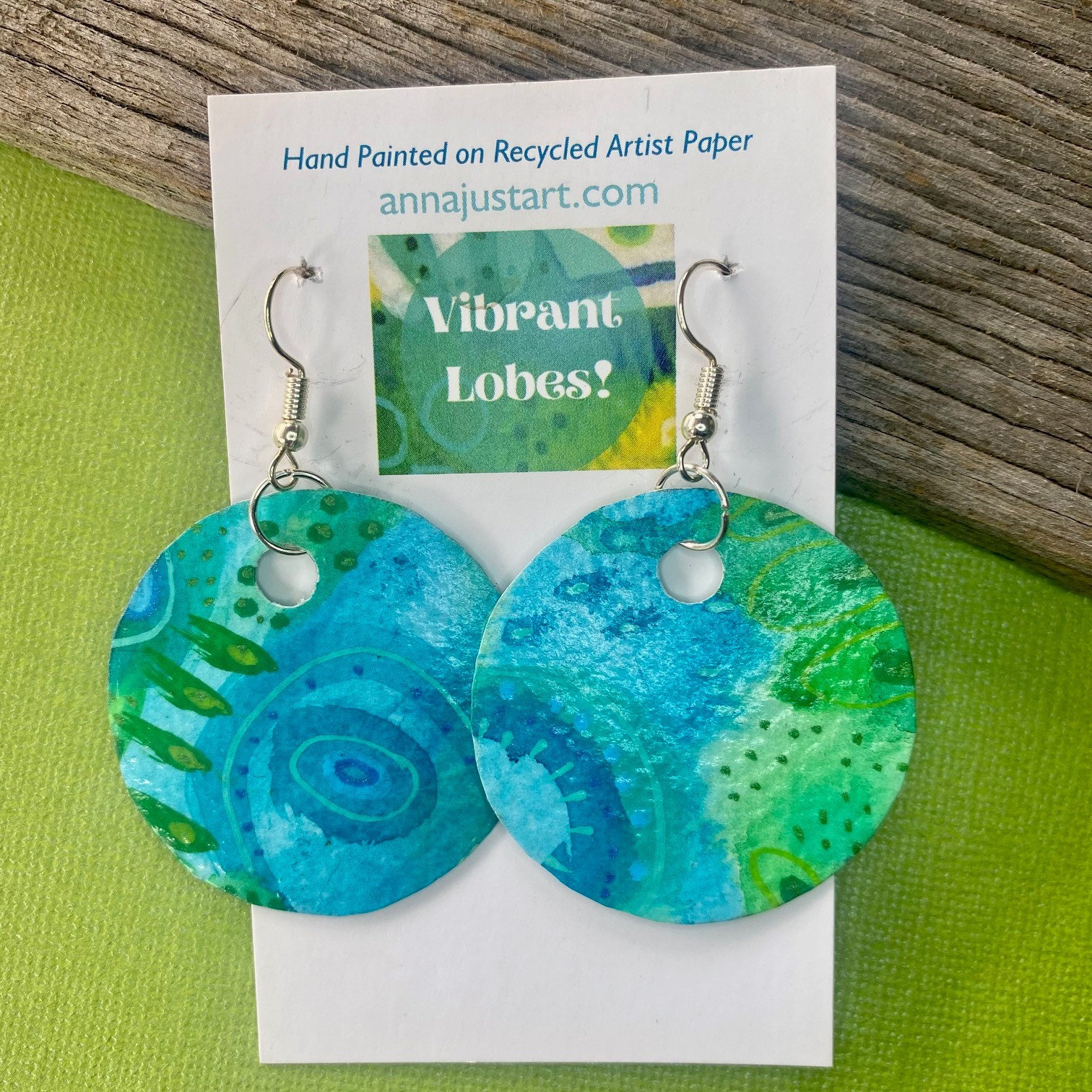 Perhaps you would like to make your own? If so, I have created a step by step digital tutorial that will show you how to make paper earrings at home. You don't need any special skills or materials only: paper, paint/inks, scissors, hole punch, earring fastenings, glue and paper varnish. Click the link to find out more! Paper Earring Tutorial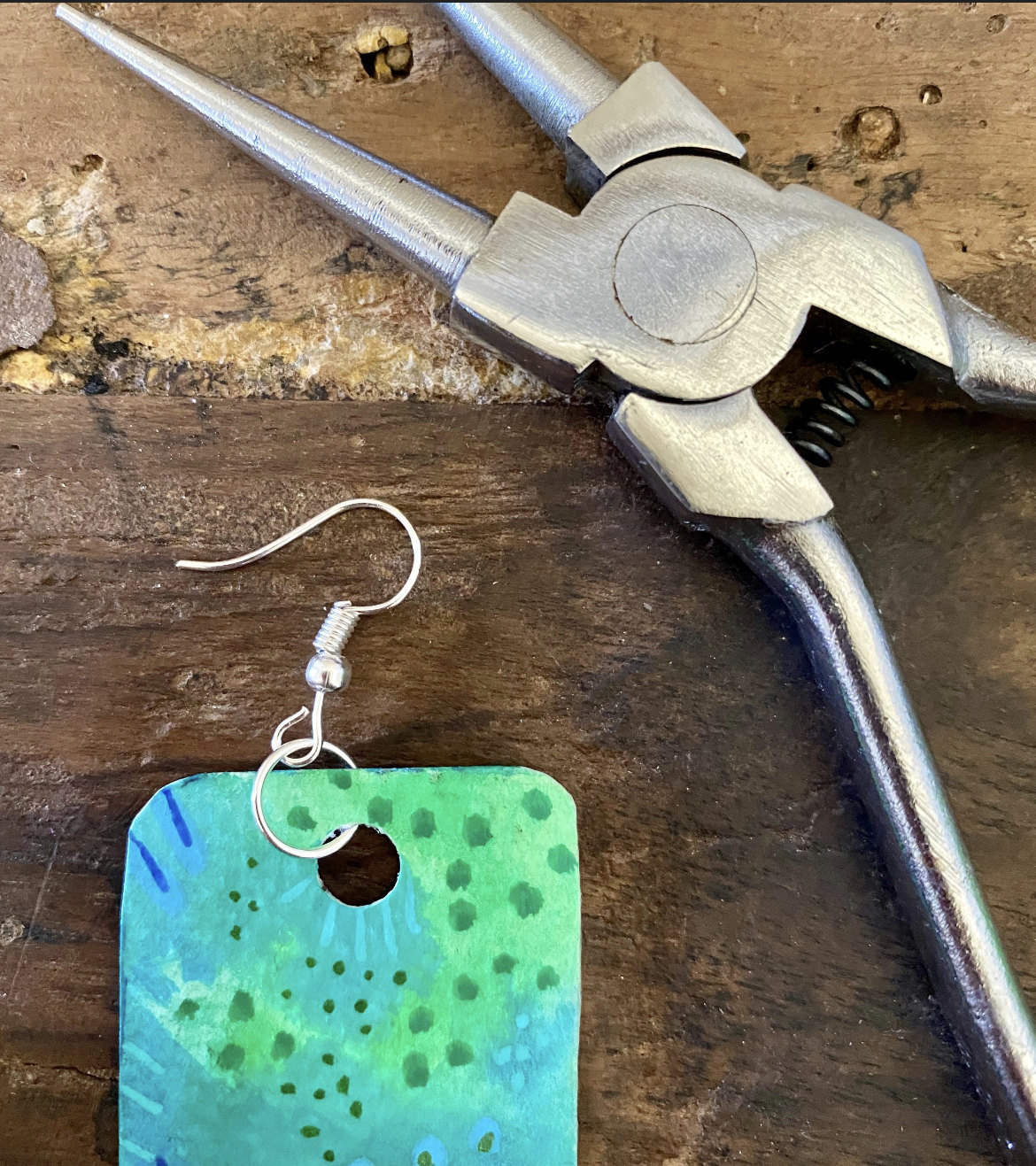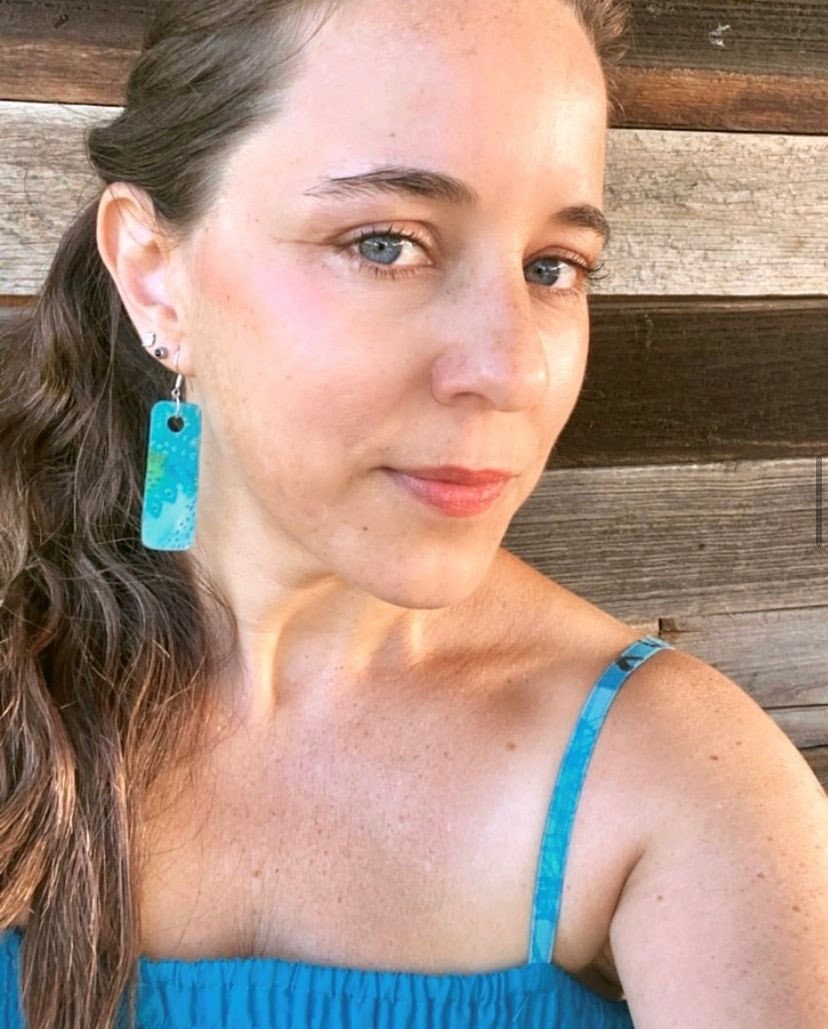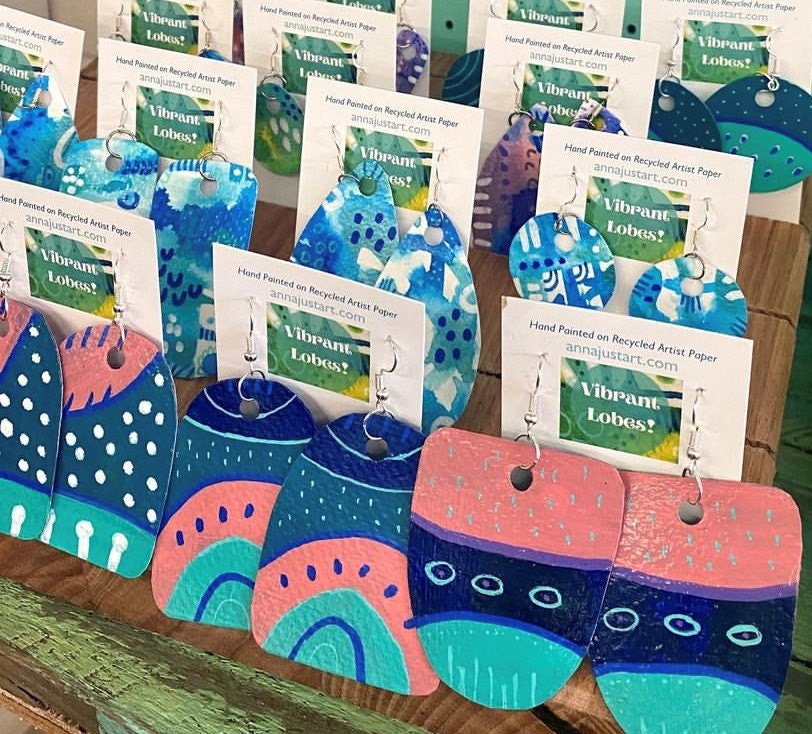 They are mini artworks for the ears.
Now available for sale in my online store at annajustart.com    Eye catching and ear popping!! Available in blues, greens and purples. $36 aud  FREE postage- annajustart.com