It's easy to make simple stamps for mixed media art or paper crafts. Using lino cutting tools, rubber erasers, a pencil and an ink pad. Draw a simple motif or use tracing paper to transfer your design onto the rubber.
Using the carving tools carve out your design. The rubber is soft. But always carve away from your fingers. Carefully carve out any details.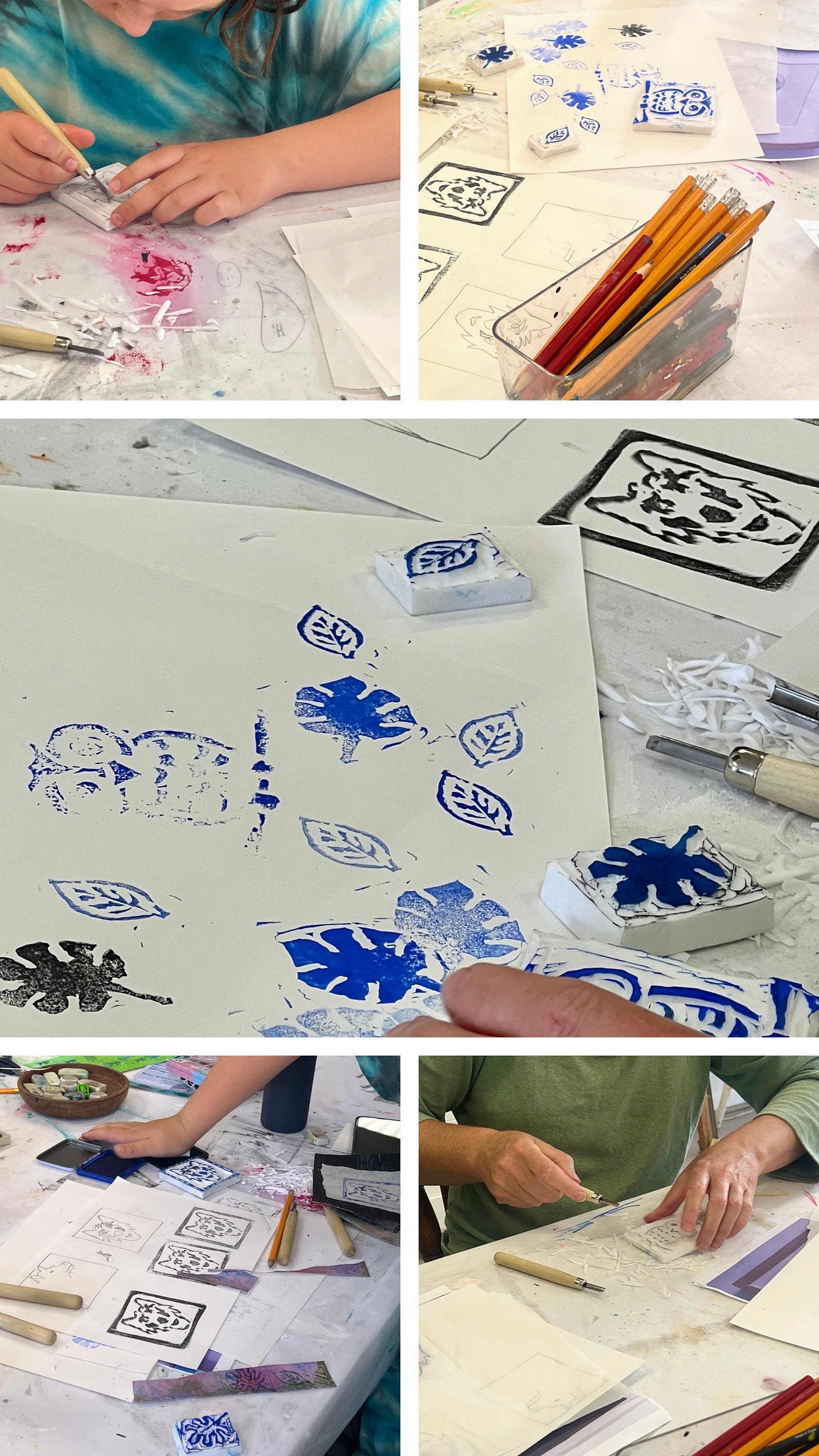 Time to test your stamp using an ink pad. Try stamping onto different kinds of paper. Add details using markers or pencils. Use your stamps for cards, bookmarks or stationary.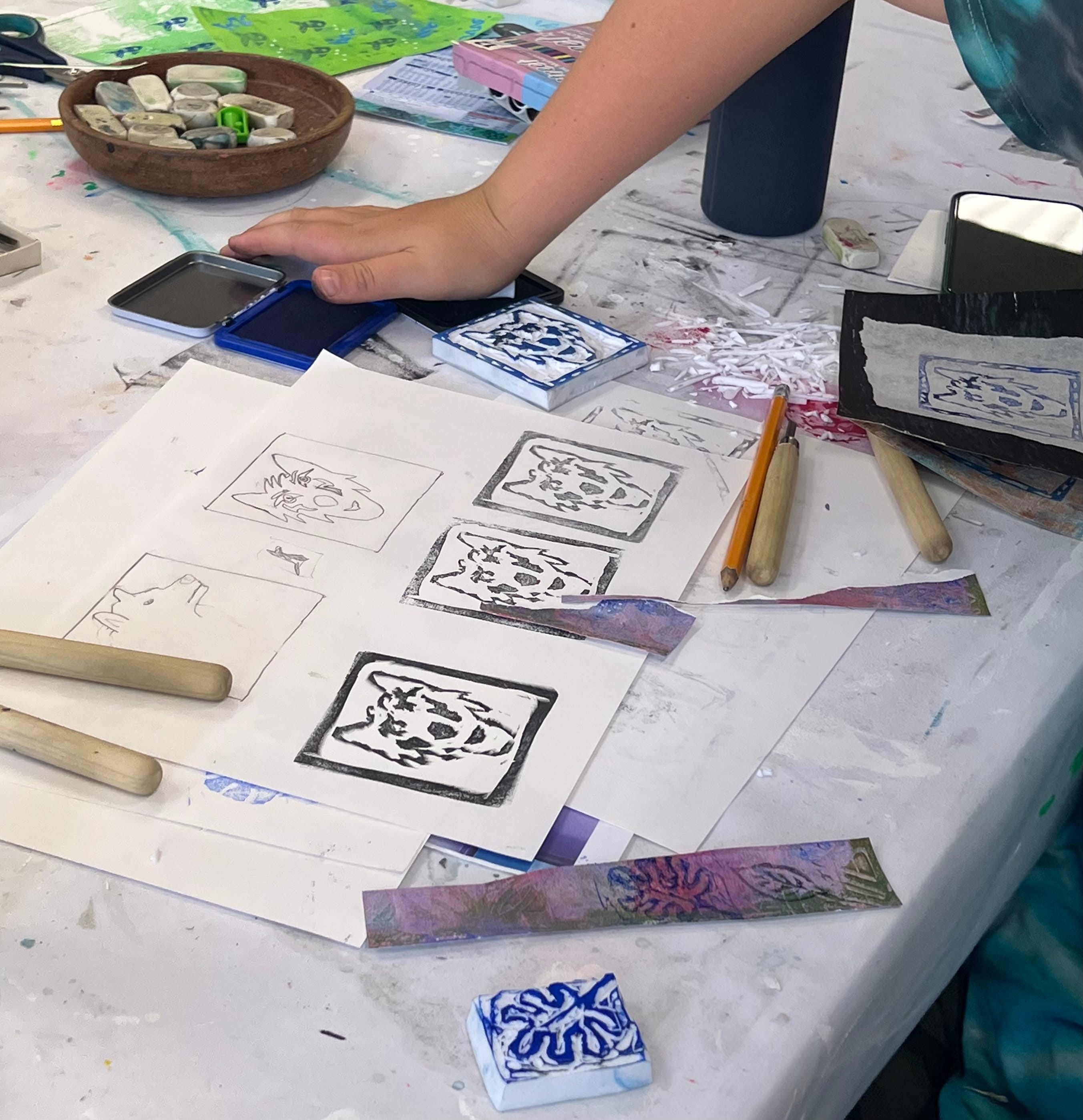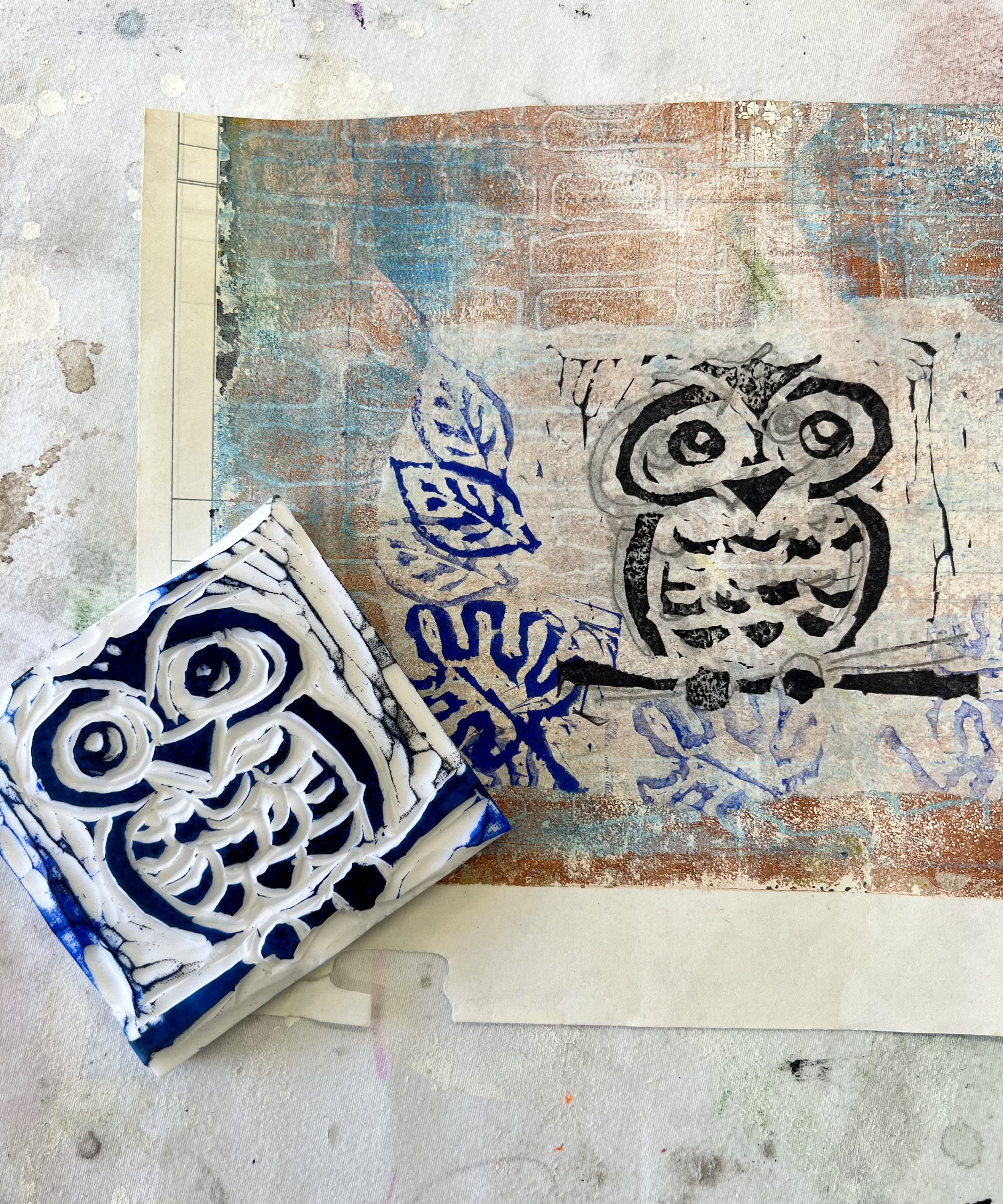 Once youv'e experimented with carving rubber stamps; how about trying 'lino carving'? 
If you would like to learn how to create lino cut designs and prints please check my didgital tutorial available on my website annajustart.com Have fun!